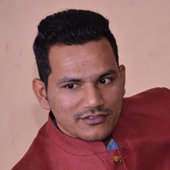 Mahendra
Singh Raghuwanshi
COO
of
Oswald Foundation
Engineer and manager
Mahendra Singh Raghuwanshi is the chief operations officer of Oswald Foundation. Before joining Oswald, he co-founded Melangebox, a fashion ecommerce company, with Anand Chowdhary, the founder and CEO of Oswald Foundation.
He was previously a radio expert at Nokia and has a degree in engineering from Shri Govindram Seksaria Institute of Technology and Science, Indore. Mahendra handles the day-to-day operations, HR, and mobility technology at Oswald Foundation.
You can write to him at mahendra​@​oswald​.​co​.​in.