A smartphone for India,
in every hand.
Breaking Barriers in Smartphone Usage
It works for people who have visual impairment, learning disorders, or are senior citizens. It also works for villagers, illiterate audiences, disabled users, and everyone in between.
Revolutionary New Technologies
It uses an accessible user interface pattern with different modes for correcting system-wide settings using a patent-pending combination of vibrations, speech, and touch.
Made for the Digital
India Age
It has Aadhar integration, cashless payments wallet, and works in native languages like Hindi, Bengali, Telugu, Marathi, Tamil, Urdu, Gujarati, Kannada, Punjab, and Assamese.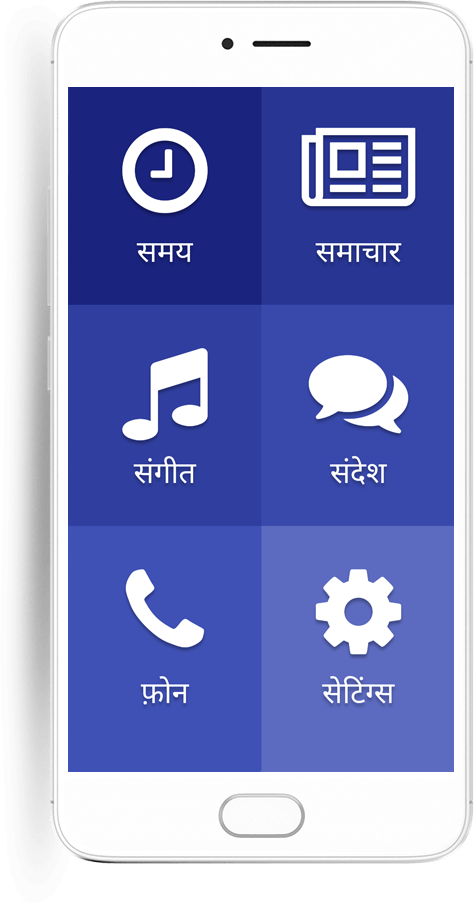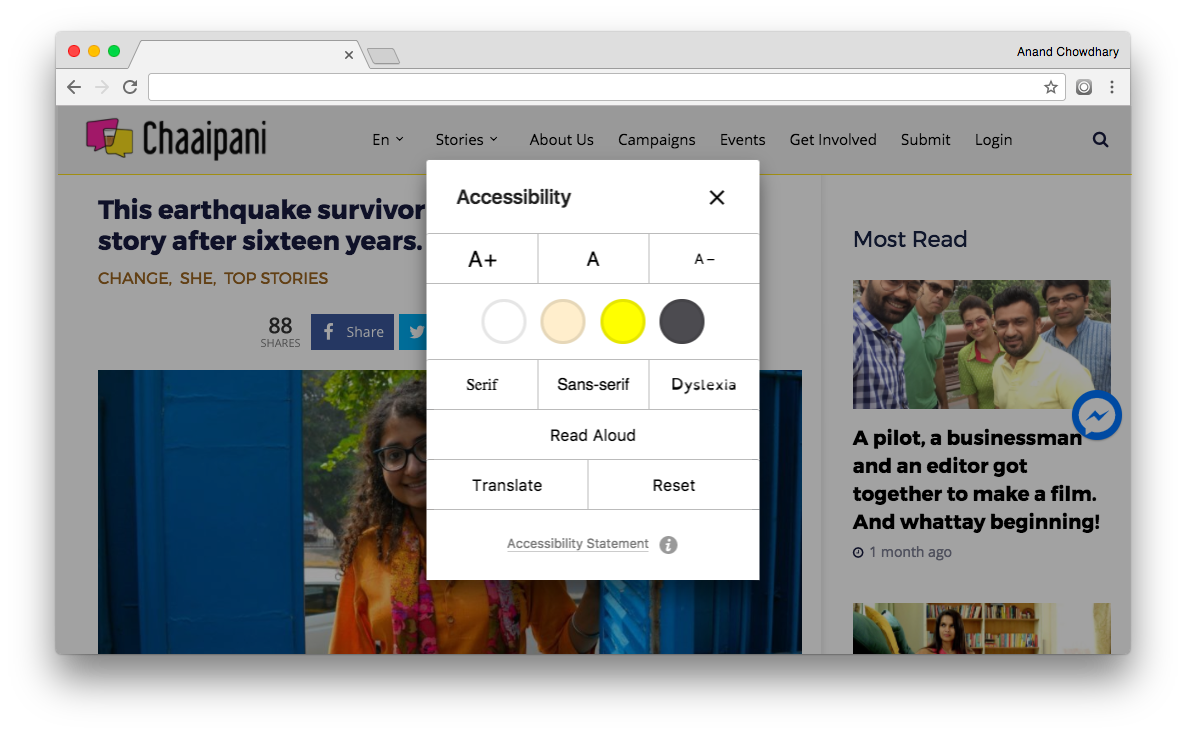 Add accessibility features to any website in just one line of code.
Agastya is a solution for web developers to help incorporate accessibility features in their websites. By adding just one line of JavaScript code, you can make your website accessible to a much wider audience. You can customize the widget, view usage anayltics, and more.
The revolutionary tool for accessible reading on the web is here.
Valmiki is a browser extension that changes the look and feel of the entire internet based on your preferences. Valmiki is especially helpful for people with dyslexia, because it comes built-in with an option that adjusts the color-contrast ratio and typography to best suit the needs of someone with a learning disorder.